BfC Online Resources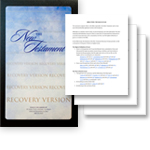 Online Bible Study Outlines
Use these outlines to study different Bible topics online, or download and print them for use in your personal or group Bible study.
View Now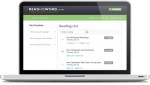 ReadHisWord.com
Need help reading the Bible consistently? ReadHisWord.com is a free online tool provided to help you build up a daily habit of reading the Word of God. It allows you to set up customized Bible reading schedules and email reminders.
Visit Now
---
BfC Free Downloads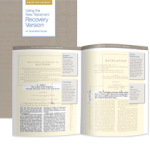 Using the New Testament Recovery Version: an Illustrated Guide
Use this guide to help you study the Bible using the New Testament Recovery Version. An excellent resource for both personal and group Bible study, it includes a directory of important topics with verses and notes for each.
Download Free PDF Now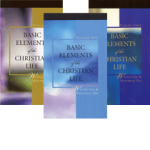 Download PDF versions of our free Christian books
Can't wait for your books to arrive? Start reading them now by downloading our free Christian books for free from the publisher in PDF format. Just select your preferred language and choose the book you want to start with!
Get Free PDF Now